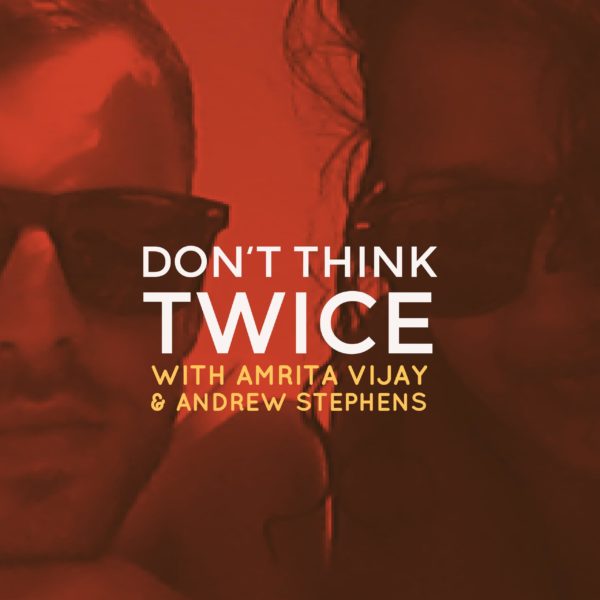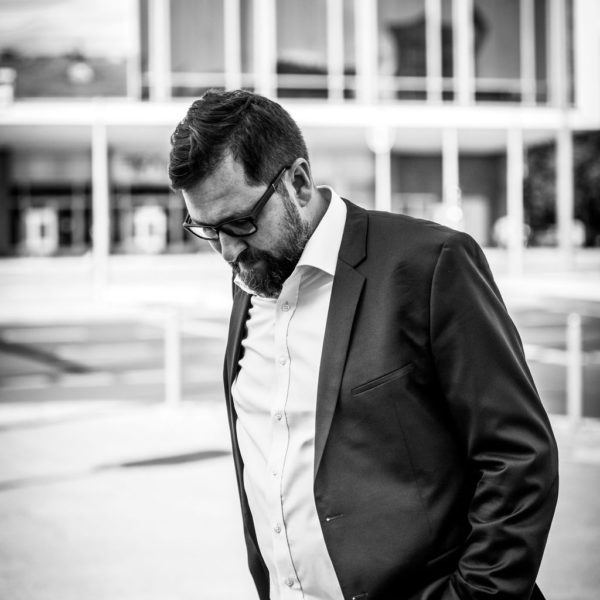 From Berlin with Love
Doctor Robert & DJ Leila Sunshine
Hillbrow Happy Hour
DJ Long-Play and Little P
Live from the Guest Room: "Afternoon Delight" Sessions
A Wandering Daydream
Joshua Dumas
From the sonic-soundscape of Brooklyn, NY, "A Wandering Daydream" is a kind of 'slow radio' created by new media artist and musician Joshua Dumas. Each week, using a binaural microphone, he records a walk, and intersperses that field recording with music, poetry, and chit chat. Generally gentle, meditative, and perhaps a little boring, the show hopes to transport listeners to a restful expanse.
NOTE: Playlists for each episode available at the link below.
Sundays, 10am t0 12Noon Eastern Time AND Tuesdays, 11am to 1pm Eastern Time... Perfect Times to Sloooow Down an Tuuuune In.
Alien Wrok!
DJ Stodgie
Curated by DJ Stodgie from the outer event horizons of ElectroMagnetic's music library. If you are all-in, then join us for a few hours of eclectic tunage. Free-form radio at its loudest: current Alternative & Lo-Fi tracks; 80's & 90's Indi-Rock and New Wave gems from college radio's heyday; Old Skool Punk & Hardcore threashing; plus Ska & Reggae beats; and some odds & sods in-between.
Get Out Here!
Mondays to Thursdays & Saturdays, Midnight to 3am ET.
Assisted Living
Vijay & Stephens
Join duo Amrita and Andrew of Vijay & Stephens as they spin an undulating, omni-genre collection of tunes. Curating your Sunday supper with peripatetic sensibilities -- but currently broadcasting LIVE from Flatbush, Brooklyn. Whether it's new pop releases, internet house remixes, obscure r&b jams, global bangers or country classics, Assisted Living keeps you good company. 
Every Sunday, 6pm - 8pm Eastern Time.
Asymetrics Show
Kamarita & Malong
The Asymetrics is a platform piloted by a group of like-minded friends based between Paris, France and Panama City, Panama devoted to music and arts from all around the globe, featuring artists, DJs and record collectors from many different horizons.
Featuring charts, stories, artworks, interviews and lots of mixtapes, the Asymetrics push the envelope in every direction, having as much fun with soulful eclectic records from dusty bins, forgotten classics, or obscure tropical beats, as with contemporary electronic music.
In that spirit, The Asymetrics Show, broadcasting LIVE from Panama and hosted by Kamarita and Malong, features eclectic grooves and exclusive material from the Asymetrics with no other purpose but to have fun and spread good vibes!
Every fourth Thursday of each month, 12noon to 2pm Eastern Standard Time (Panama) / 1pm-3pm Eastern Dayligh Time (NYC) / 7pm-9pm Central European Summer Time (Paris).
Back The Way You Came
Paul Taylor
Broadcasting from Rochester, Victoria, Australia, Paul Taylor shares the sounds of 78rpm records and a look at collecting these rare gems, playing a mix of Jazz, Country, Blues and historically relevant recordings. Your host recounts historical events surrounding these phonographic records and the stories the recordings themselves tell. Guests are invited to talk about their collections, audio archiving and cultural & community connections with phonographic recordings. This is sure to be a great mix of interesting, historically relevant and obscure music.
Past episodes of
Back The Way You Came
are available on the ElectroMagnetic Station Archives on MixCloud. See the link above
Beyond EMagination
DJ Skye
Broadcasting live from Philadelphia, in Beyond EMagination, Skye chats with a line-up of artists, healers, change-makers and all-around dazzling humans taking stock of themselves and the world around them in order to create what they want to see. We'll trade curiosities, learnings and hot takes mixed with a healthy dose of transcendent musical tracks tuned to the theme of each segment.
Come EMagine with us!
The Third Sunday of Each Month, 2pm - 4pm Eastern Time.
Black Shirt Mixtape
Jesse
Join Jesse on a sonic journey as he spins tracks live for your listening (dis)pleasure. New Wave to Hip Hop to Alternative and local artists - it's a wild two-hour journey straight from the suburbs of Dallas, TX! Come for the witty banter, stay for the eclectic tunes!
Broadcasting Live on the First & Third Thursdays of the month, 9pm to 11pm Central Time.
Blues Bird Cafe
DJ Bull Fiddle
From the origins of accoustic Country Blues in the Mississippi Delta and eastern Piedmont to the Electric Blues that developed in urban centers like Chicago, Kansas City and Memphis and the rockin' Texas Blues that expanded further on these traditions, ElectroMagnetic's Blues Bird Cafe sings the desperate, moanin', angry, longin', glorious sounds of this American musical history.
Tune in for some call & response teutelage on the Twelve-Bar Blues structure, the foundation by which most all modern Jazz, R&B, Rock, Pop and so many other musical genres are based. Class is in Session so grab a chair and get on in here - Professors Blind Lemon Jefferson, Charley Patton, John Lee Hooker, Sister Rosetta Tharpe, Lightnin' Hopkins, Stevie Ray Vaughan, just to name a few, are getting in tune.
Mondays & Fridays: 4pm-6pm ET
and,
 Tuesdays & Wednesdays, 5pm-7pm ET.
Box of Visions
Mark Duggan
Coming to you from the mountains outside Boulder, Colorado, Mark Duggan hosts "Box of Visions". What is it, you ask - A metaphor for a radio? Or a song? Or a delivery system for new, unusual and imaginative music? Maybe all of those but, for certain, "Box of Visions" is a one-hour show mixing new releases and retro tracks to create a soundtrack that's cinematic, stylish, mysterious and sexy!
Airing on ElectroMagnetic Radio Wednesdays from 12Noon to 1pm Eastern Time AND Saturdays from 9pm to 10pm Eastern Time.
Crossroads Radio
Record Lady
Broadcasting live from Houston, Texas, Lauren H (aka the Record Lady) introduces an ever-changing mix of sounds and themes each week. At the crossroads, you never know what genres might meet.
Every Tuesday night, 8pm to 10pm Central Time.
Democracy Now!
The Daily Show
A daily, global, independent news hour anchored by award-winning journalists Amy Goodman and Juan Gonzalez, Democracy Now! presents daily headlines followed by in-depth discussions from a rich diversity of people and perspectives rarely heard from in mainstream media. Guests include international journalists, scholars, respected scientists, authors, analysts, artists, filmmakers and ordinary people who are most affected by the news events.
Airing live, every Monday through Friday from 8am-9am ET.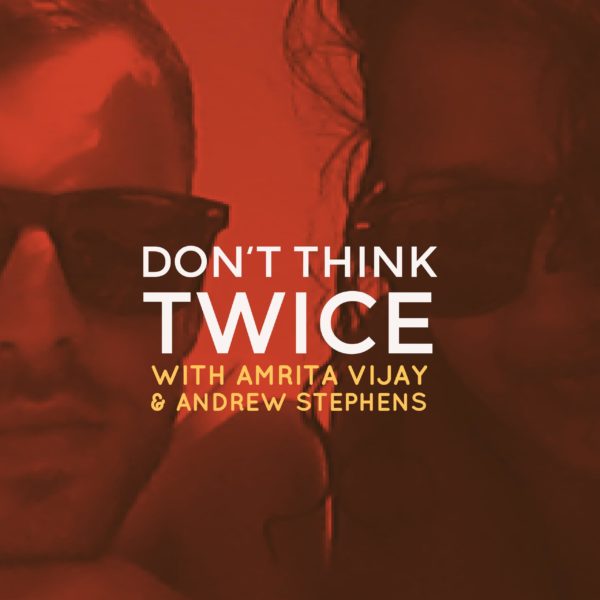 Don't Think Twice
Vijay & Stephens
Don't Think Twice is a monthly exploration on living a freelance life. Join writers and creators Amrita and Andrew for conversations and interviews on figuring it out as you go along. Find back episodes on the website link below. Episodes air the first Tuesday of every month at 2pm.
Foreign Posse Radio
Westside Flip
It's a program worth tuning in for from Brooklyn, New York - Foreign Posse Radio is a show where foreign and domestic music is woven into one fabric. From DEMBOW, to Baile Funk, to Hip-Hop and Pop. The theme is always Unity Under One.
Bring your ears. Every Thursday, 3p-6p ET.
Free-Form Radio Piracy
DJ Billtucky
Americana to Post-Punk? Yup!
New Wave followed by Zydeco? Sheeee-it!
Chicago Blues & British Northern Soul? NO Doubt!
'80's Hard-Core as well as OG Classic Hip-Hop? Duh!
Country AND Western? We got both kinds!
Mountain Music PLUS Country Blues? No Worries!
Alt. Folk paired with Grunge? HELLZ YEAH!
Lost B-sides & Bebop? ABSOLUTELY!
This Pirate Radio Sloop is more of an Arc, broadcasting live from the EM-Radio Ship of Fools HQ in New York's Hudson River Valley - What It Is!
Setting Sail Every Thursday, 8pm-10pm off the Eastern Seaboard of North America.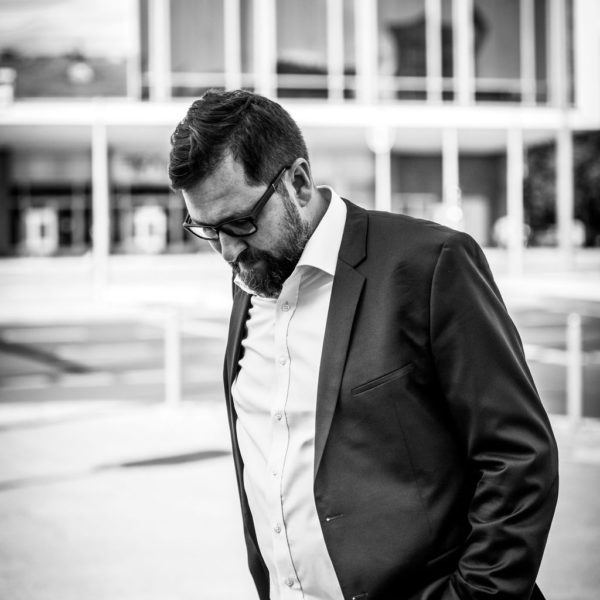 From Berlin with Love
Doctor Robert & DJ Leila Sunshine
Broadcasting live from Berlin (with love!), Dr. Robert will explore a walking map of those cool and hidden topics related to Germany's current (and former) capital city - the cultural epicenter of Europe. Growing up in East Berlin, he stood on top of the wall when it came down. Dr. Robert is a leading expert on the history and culture of his city: from Punk Rock in East Berlin to the world class architecture of a once divided city to the town's wild nightlife. Conversations will be accompanied by groovy, influential alternative music and some rare soul tunes. As a special guest, the Good Doctor will occasionally be joined by special guest, teenage DJ Leila Sunshine (in German) to discuss topics important to today's Berlin youth.
The First and Third Thursdays of each month, 12-2pm ET, 7pm-9pm CET.
He Kākano Ahau
Kahu Kutia
He Kākano Ahau is the two season podcast hosted by Kahu Kutia and produced by Four & Five Films. Funded by New Zealand on Air and Radio New Zealand. Woven within the perspectives and worldviews of Māori – the indigenous people of Aotearoa/New Zealand – He Kākano Ahau seeks to share stories that uplift and invigorate our culture. The name is taken from the Māori proverb:
E kore au e ngaro, he kākano ahau i ruia mai i Rangiātea.
I shall not be lost, I am a seed sewn from Rangiātea.
Writer, activist, and host Kahu Kutia grew up in Waimana, a small rural community on the northern edge of her ancestral homeland in Te Urewera. In a place where almost everyone is from her tribe Ngāi Tūhoe, Kahu was able to learn the stories of her people and locate herself in the world. In 2015 following a move to the city, Kahu found herself questioning her understanding of what it means to be Māori. One of the many impacts of colonisation was a huge migration of Māori to the city in the 1960s and 70s in search of work. Because of this, many Māori in the city today are disconnected from their culture and the term 'Urban Māori' became a negative one.
He Kākano Ahau has completed its replay run here on ElectroMagnetic Radio. all episodes from the project's two seasons are available via the Radio New Zealand website . Please visit that link to listen to them. Please also follow the show's producer & host Kahu Kutia on Instagram at this link for future projects.
ElectroMagnetic wishes to extend our sincere appreciation to Kahu Kutia, Ursula Grace Productions, 4 & 5 Films and Radio New Zealand for allowing us to re-air their fantastic production of He Kākano Ahau. We are honored that they would entrust us with such a vital, personal piece of journalism.
Hillbrow Happy Hour
DJ Long-Play and Little P
Live from Benoni, Gauteng via Hudson, NY, it's the great African music machine. A weekly, two hour radio safari - Cape Town to Kinshasa, Casablanca, Cairo, Djibouti, Windhoek back down to Durban and all that lies in-between.
Mondays from 6am - 8am ET, 10am - Noon GMT, Noon - 2pm - SAT.
Jazz Swamp
Legends of Traditonal Jazz & Country Blues, from the Swamps and Basin Street to the Crossroards and north to New York's club scene. A free-form mix of this great American art form and the creative signature of this country. As the Smithsonian's Behring Center website says, "Jazz is about making something familiar--a familiar song--into something fresh. And about making something shared--a tune that everyone knows--into something personal. Those are just some of the reasons that Jazz is a great art form, and why some people consider it "America's classical music."
From Duke and Louis to Ella and Bessie. This show's eclectic mix also includes Sun Ra to Big Bad Voodoo Daddy; Jelly Roll to Kermit Ruffins and Ornette Coleman to Benny Goodman. Swamp, Stomp, Swing, Ragtime, BeeBop, Cool Jazz, Free Jazz... And SO MUCH MORE!
-Wednesdays, Thursdays & Fridays, 6am to 8am Eastern Time.
-Saturdays & Sundays, 3am-6am Eastern Time 
Let It Flow Show
DJ INSEPTO
Broadcasting live from the Cotter Luppi Studios in Ghent NY, tune in for this sound collage and eclectic fusion of contemporary electronic/hip-hop/metal tunes mixed in with some live shredding and axe grinding. Guaranteed to expand your musical horizons, and likley your mind AND your world.
Live from Ghent, NY on Wednesdays, 9pm to 11pm Eastern Time.
Live from the Guest Room: "Afternoon Delight" Sessions
PINK NOISE
Good for the ears and everything in between. Music and conversations you didn't even know you needed.
Appearing occaisionally, when the mood suits or when the weather permits! Check the schedule, or just send out some good vibes...